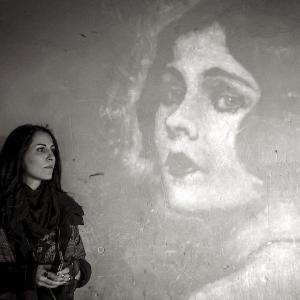 Shahrzad Amin
Shahrzad Amin is an Iranian-Canadian award-winning interdisciplinary artist with more than twelve years of diverse experiences as a sculptor, multimedia and installation artist, model designer, and potter. She creates socially engaging art pieces that invoke thoughts and encourage conversations about socio-cultural issues that surround us. Shahrzad makes original pieces that truly move people to feel intense emotions. Her interest in fundamental social issues such as democracy, human rights, equality, and migration has informed an art practice examining diasporic and socio-cultural subjectivities through the lenses of art practice, sensory ethnographic filmmaking, architectural design, gender, and language. Her works highlight a social openness and necessity for global international connectivity, by applying the historical eastern architectural elements for overcoming cultural distances. She obtained a BFA from Tehran University of Art in 2010 and an MFA from OCADU in 2020.
Shahrzad recent collection titled "Witnesses" is inspired by statues known collectively as the "Tell Asmar Hoard" that are famous for having wide eyes and a sense of humble attentiveness.
The pristine simple design of her sculptures offers a vast space in which to expand our minds. We can see a deep innocence, and a compassionate gaze in their eyes that never forces us to venture too deeply into them, but rather leaves it entirely up to us as to how deeply we'd like to get lost in that innocent compassionate gaze. Furthermore, by sculpting Witnesses, she places herself in other people's eyes, feels their pain, sorrow, hope, joy, loss, and vulnerability; challenging her own belief system.
---
Why is art important to you?
Arts play a key role in presenting different cultures. Arts also could create or changes values in our society. Artworks provide information on how people interact with each other or how they express their emotions. By studying arts and art history we can achieve informative psychological, cultural, economical, and political information about each generation. Creating art pieces always helps me explore different aspects of my identity and culture.
What artists do you admire right now?
Kathe Kollwitz, Sia Armajani, Krzysztof Wodiczko
How long have you been creating art?
It's been more than 13 years that I work as a professional artist.
Why is it important for people to have art in their home or life?
I think everybody deserves to have at least one real piece of art in their place. The decoration of our home represents our lifestyle and our beliefs in our life. A real piece of art is unique, valuable, and it is a good investment. Buying authentic art pieces can support artists, and it would be a real help to preserve our contemporary art and culture.
Select Past Exhibitions
2017
2018
2018
2018
2018
2019
2019
2020
2020
2020
2021
2021
2021
2021
Accolades
2017
2018
2018
2020
2020
2021
2021
What do you mean, "try"?
Try-before-you-buy with a 3 month rental. 100% of your rental payments go towards the purchase (interest free). Message the artist directly, and start the conversation.
---
Art made (truly) affordable
We make it easy for you to try art with smart payment plans and try-before-you-buy models.
See How It Works
---
You're covered.
Artwork protection is included on all art rentals up to $10K. Our Customer Care team is always here to help.
Contact Us
---
Unlock Trade Access
For industries including interior design, film/TV production, & real estate staging: rent original pieces that fit with your project vision, budget and timeline.
Apply for Trade Access
---
1% from every transaction goes towards a Canadian arts nonprofit.